Added : 5 years ago:
Total View : 11279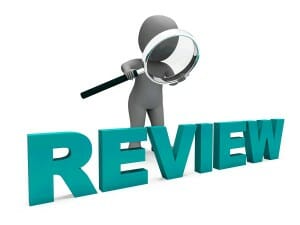 Recently we have posted about ringing bell smart 101 smartphone on our site after publishing that deal we come up with few comment about the makers of this mobile
as of now no one was able to get this mobile and the mobile seems to be awesome with on paper configuration and it's good to be real...
but there are some suspicious behavior we have tracked on Ringingbell mobiles official sites
after few hour of launch the removed most of their pages and policy fan page etc
no one was able to contact them on phone email some users also reported email bounce
and a very few user was able to get their order id but no one got tracking id till now...
so if you are looking to buy this mobile be sure about company only then order we have warned our user already not to buy from them due to lot's of bugs in site and other suspecious behaivour from their side..
nor they have provided any cancellation procedure on their site
about Ringingbell company
As per the company's website, the brand was established in 2015 itself. Currently it has a small portfolio consisting of one smartphone, two feature phones and a power bank.
The company Bell is registered as 'Ringing Bells Pvt Ltd' on September 16, 2015 which means the company is just 4 months old now. According to records available at ministry of Corporate Affairs, Ringing Bells or Bell has three directors – Mohit Kumar Goel, Sushma Devi and Rajesh Kumar.
However, these directors, according to the industry, are unknown to the mobile phone business.
Ringing Bells has a paid up capital of Rs 6,000,000 and authorized capital of Rs 10,000,000.
Ringing Bells is planning to launch its products on February 12 at Delhi Gymkhana and the products would be available for distributorship from the next day. The distributors meet is planned at Unitech Gold Park in Noida.
The company has advertised about three mobile phones, one smart and two feature phones. The smartphone Bell Smart 101 is priced at Rs 2,999 and the feature phones, Bell Master and Bell 4U, are priced at Rs 999 and Rs 799 respectively. Besides the company also has another product, a power bank, priced at Rs 399.
About Refund And return Policy
You can speak to help desk or cancel your order online, if, order has not yet been shipped. The order shall be cancelled and the amount paid shall be refunded to your bank account. For orders that have already been shipped, you still can cancel the order by not accepting the parcel when your order arrives at your doorstep.
You need to talk at help desk beforehand, to inform that you wish to cancel the order. When the order is received back by us, your money shall then be refunded.
Return policy
you have to get in touch with at +0120 4313097 or write at info@ringingbells.co.in within 2 days of receiving your order.
You shall then have to post the ordered products back to the following address within 10 days of receiving the order. An additional handling charge of INR 50 shall be charged as a handling charge
How to Get Refund For Bell smart 101
if you are looking for refund then you can try contact them on email of phone ..
may be you are too luck to connect with them ...
there is one more way to get refund (possibly)..
As we observe they were using payubiz to collect payments from customers
and payubiz is a well known and trusted company so you can try contact them with all your order details..
And We Recommend you Not To Buy this mobile until you are sure about this company and we are having some comment regarding scam...
All those who orderd Bell SMART 101 and looking for Refund Please contact payubiz as soon as possible as they have collected all the payments and they have't released it yet
Visit Here To claim you refund .. enter all detailed you filled while ordering..
and tell them that company is not trusted by you as they have not provided any confirmation of payment..
nor they have provided order Id and now they also deleted contents from their site...
Freedom 251 cheapest smartphone by Ringing Bells under Rs 500
Bell SMART 101 Cheapest 4G Mobile At 2999/-
Note: It's a new site and company Be sure Before Placing Order...
Bell Freedom 251 Rs 500 cheapest smartphone in India
Best Andriod Mobiles under 4k like bell-smart-101
Note
: This deal/info was posted
5 years ago
and there are chances thats it's expired now you can still try using it. otherwise try search form on top,to find latest deals for your query. or visit our home page for live deals
click to visit
.
---
Subscribe
Subscribe to our newsletter to get the Latest Deals right to your inbox.
---
---